Teaser Aerobatic Flight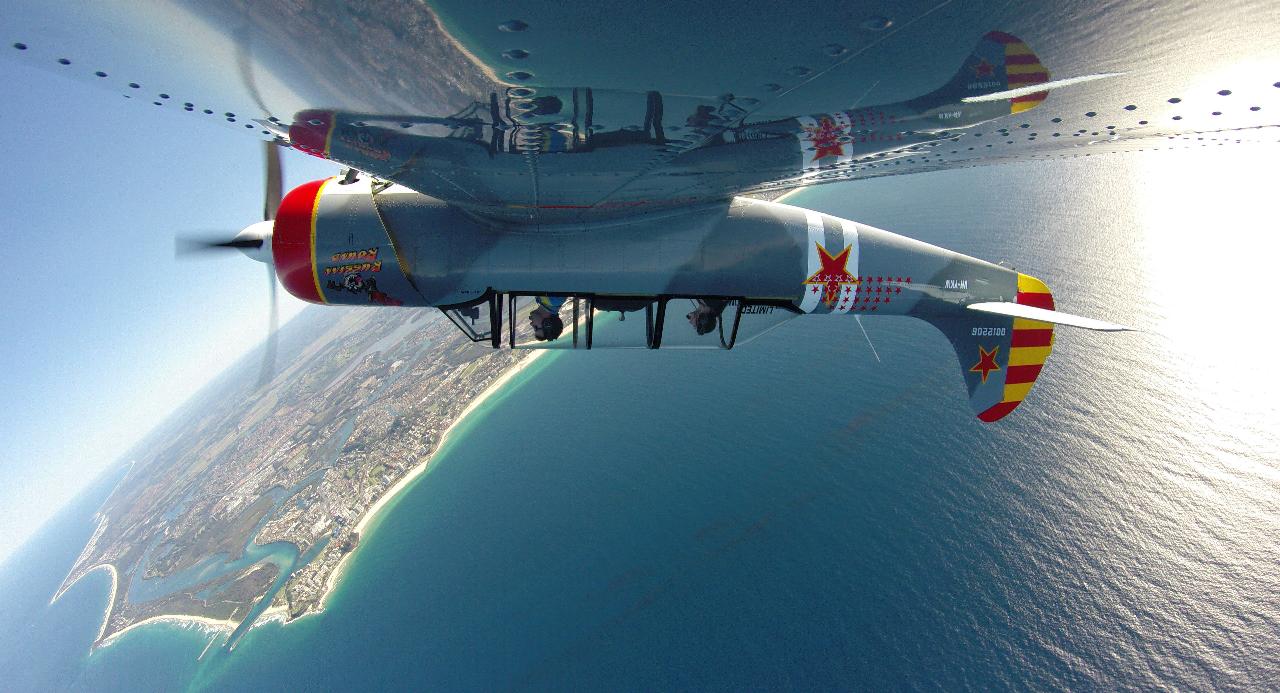 Location: Bilinga, Qld
Product code: TAF
This flight is great way to introduce yourself to the world of aerobatics, its short but with plenty of adrenaline. From the moment you climb aboard this Russian YAK 52 aircraft, you will get the sensation of what it was like to be a World War II combat fighter pilot.
Your aerobatic adventure flight begins with a custom briefing, which includes all aspects of the flight, aircraft details and safety procedures, then strap yourself in and hang on as you climb to 4000ft above the Gold Coast airport, where you will then bang out an aerobatic routine, which includes, rolls, loops, flying inverted, feel the g-forces, reaching speeds of more than 300km/h.

As the name suggests, this flight will no doubt leave you wanting more!
Approximate flight time 10 minutes. Allow 1 hour for the total experience.