Ultimate Aerobatic Flight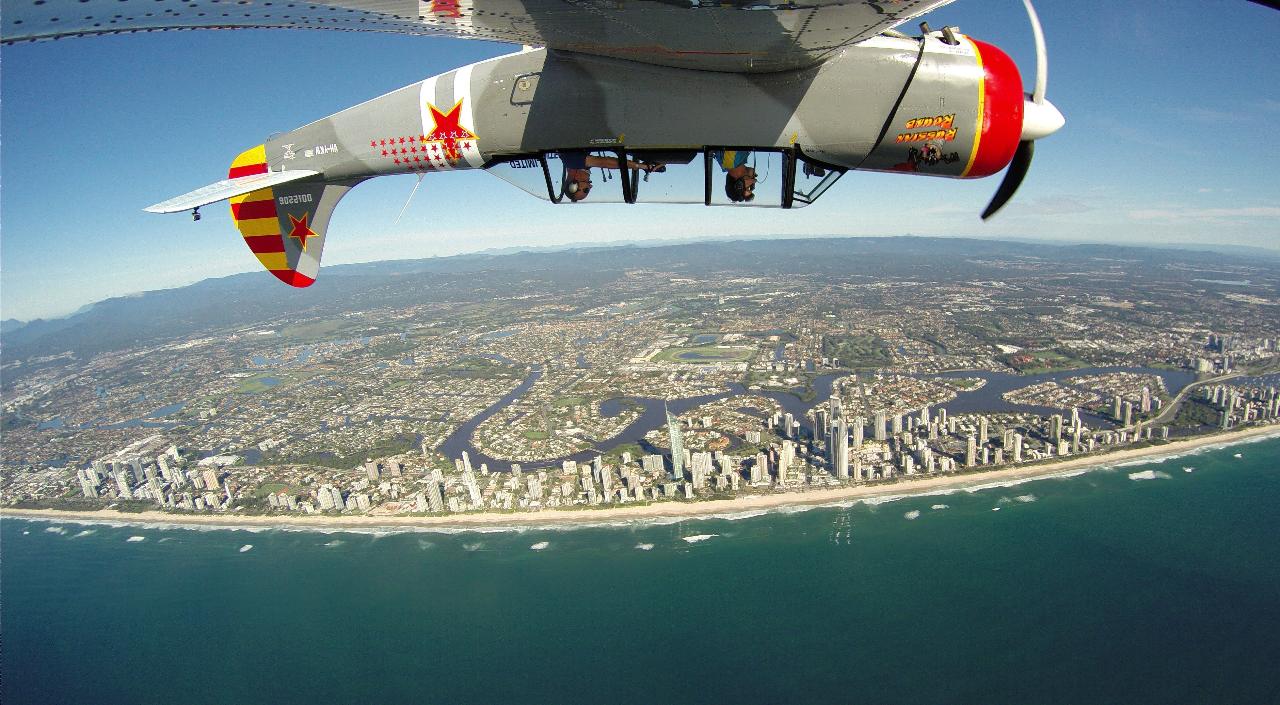 Location: Bilinga, Qld
Product code: UAF
This aerobatic adventure flight over the Gold Coast is an experience like no other; it is the ultimate thrill!
From the moment you climb aboard this Russian YAK 52 aircraft, you will get the sensation of what it was like to be a World War II fighter pilot. During this aerobatic adventure flight, you will experience the thrill of an aerobatic routine involving exhilarating maneuvers, medium to high g-forces, as you loop, roll and twist through the sky, with breathtaking views of the beautiful Gold Coast below you.
Your aerobatic adventure flight begins with a custom briefing, which includes all aspects of the flight, aircraft details and safety procedures. You will then gear up in your flight suit, strap yourself in, hang on and prepare for a fantastic, mind-twisting aerobatic flight. During the flight, your professional pilot will perform maneuvers such as loops, barrel rolls, spins and flying inverted. These moves will have you experiencing both positive and negative G-forces, whilst reaching speeds of more than 300 km/h. As the pilot and yourself are the only ones on board, you can request the full aerobatic treatment, or ask the pilot to tone it down, for a more right way up adventure flight. Remember the flight is all about YOU!
Approximate flight time 25 minutes. Allow 1.5 hours for the total experience.